Do you feel overwhelmed as you're planning your dream trip to British Columbia?
We get it. There's so much to see within such a limited time.
After living, traveling, hiking and camping extensively in beautiful British Columbia for more than a year, we can help you.
Here's our easy guide to road tripping British Columbia!
This in-depth guide is crafted for you, with easy to follow destination guides, a range of itinerary options and plenty of practical advice.
ALL the planning – done! You simply need to read the book and go.
What you'll get: A PDF download of your British Columbia Road Trip Guide. No physical copy will be sent, but you are free to print it (and we recommend to do just that).
Size: A4 document, 42 pages
Format: PDF
Price: 22 USD
British Columbia Road Trip Guide
What's inside?
This compact and easily digestible printable PDF book is packed with:
9 easy to follow destination guides with daily itineraries: Vancouver, Victoria, Tofino, Whistler, Vancouver Island, Sunshine Coast, Okanagan Valley, Wells Gray Provincial Park, Kootenay Rockies
itinerary ideas: various routes from 4 to 10 days
luxury, mid-range and budget accommodation options for each night
dining recommendations
easy links for necessary reservations
suggestions for spending extra time
Take a peak:
See some of the pages from the book (not in order)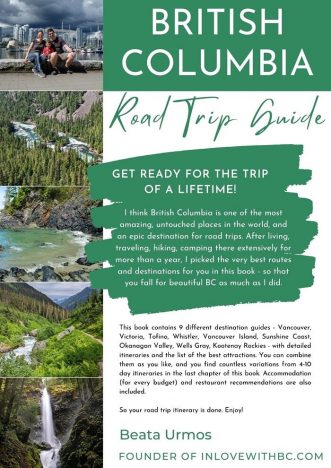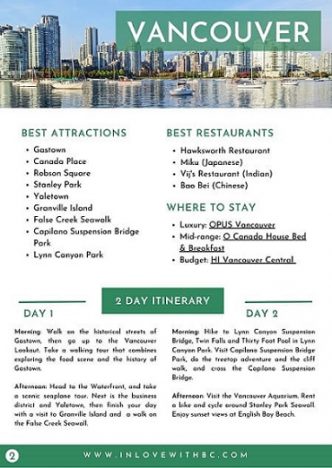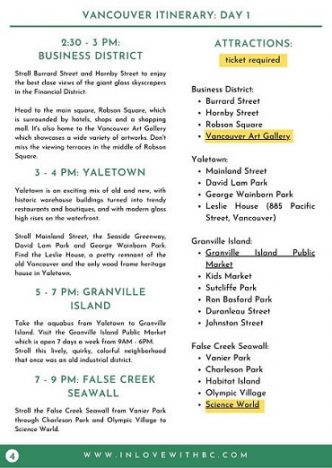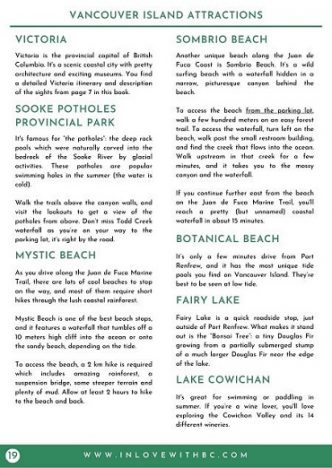 Since this is a digital product, we do not offer refunds. However, if you have any trouble receiving it or have difficulty accessing it, we're happy to help.