We'd like to show you the best things to do in Downtown Vancouver, the most magical rainforest trails in North Vancouver, the best beaches on the Lower Mainland, the best hikes in the North Shore mountains, in the Fraser Valley or near Whistler. But we invite you to explore beyond the Vancouver metropolitan area, get impressed by the surfing beaches of Tofino, or the endless pine forests and powerful waterfalls of Strathcona Provincial Park or Wells Gray Provincial Park. Swim in some warm(!) lakes in the summer. Go whale-watching. And keep your rain jacket close by – wherever you go, whenever you go.
Hi, we're Bea & Csaba.
We'll help you find the best places to go, things to do and places to stay in British Columbia, Canada.
We moved to Metro Vancouver in 2021 with our 2-year-old son, and has spent an adventure-filled year exploring this vast and wild province, chasing waterfalls and wonderful vistas, camping and road tripping.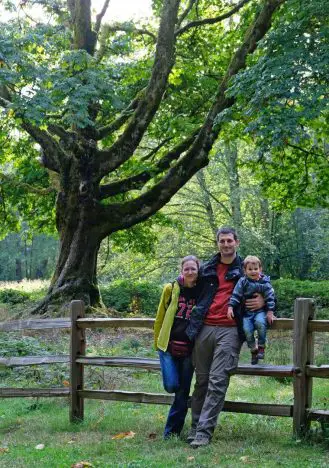 Latest on the blog